Welcome to Tada-kun wa Koi wo Shinai Wiki!
A wiki dedicated to the Tada-kun wa Koi wo Shinai series.
We currently have 6,289 edits to 64 articles and 4,839 images on this wiki. Feel free to help us by editing our articles.
This wiki is likely to contain unmarked spoilers from the series! Read at your own risk!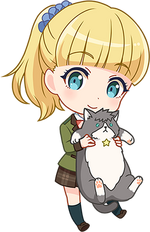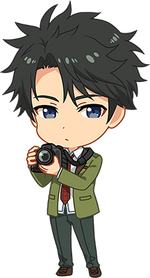 In the story, Mitsuyoshi Tada, a boy who has never known love, is taking pictures of the cherry blossoms in full bloom when he meets Teresa Wagner, a transfer student from Luxembourg. Upon arriving in Japan, she got lost, separated from her travel companion. Mitsuyoshi helps her and brings her to his grandfather's coffee shop.
Want to affiliate with us?
If you would like to become an affiliated site, please contact an administrator.

Rules Index
Tada-kun wa Koi wo Shinai Wiki's
Help Guide
Basic editing:
Guidelines and Policies:
General Information